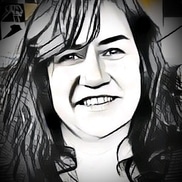 Some 30+ years ago I played my very first bookcase murder mystery game witha groups of friends. We had a blast! AND I wanted more. More games to play, for sure, but even WAY more I wanted DEPTH and BREADTH to the story, characters and the experience. I wanted to know WEEKS in advance who my character was and how she knew and related to the other characters in the whodunnit. At that time what I wanted did not exist. So I wrote my own. Later others joined me in creating mysteries that were immersive, historically accurate when appropriate, rife with realistic (and sometimes real!) props. Our games came complete with dossiers and backgrounders that the players of my games could use to immerse themselves in before the evening of the pivotal event!
Fast forward 31 years. over that time I and my family have created and run a couple of fund-raising mystery experiences over the years, but I hadn't gotten back to the more intimate versions I knew and loved.
Until now.
In the 30 years since I began creating our mystery LARPs ALOT has happened in this realm of gaming experience. ESCAPE ROOMS are spreading across the USA like wildfire, there are dozens of PDF creators and producers of the bookcase types of games. There are mail order experiences created by teams of writers, artists, and gamers that are mind-blowing and FUN and COMPLEX.

And I've been playing with and researching them all over the last several years. And I want to play more, And to play with more people. It is from there that my partner (in life and in business) decided to open a game room in Corvallis that specialized in mysteries – everything from Cozies to Crime Scenes. And to make it available to All Ages.
We are starting conservatively with this project and have gathered games from a variety of sources that includes new and used items. And in April 2019 we will begin releasing updated versions of the intimate mysteries we created way back in the 90's, and will be adding new titles too.
We hope you join us as we explore all the games I've collected over the past several years, and the ones we will be adding monthly to our library!