Annual Membership - $80 / year
BE A VILLAIN OR A SLEUTH IN LIVE-ACTION WHODUNITS! Right out of the gate you get your own mystery dinner party from our selection of boxed titles! Membership also includes 2 FREE tickets to our virtual murder mystery experiences, any time throughout your membership. PLUS 15% off any other event tickets! A minimum $115 value.
Annual Membership - $40 / year
PLAY WITH ABANDON! For a fraction of the cost of buying a new game, you can rent any of our titles! Choose from board games, mystery jigsaw puzzles and other mystery, clue, detective, collaborative or escape themed games. EACH MONTH you get a FREE ONE WEEK rental, a $90 value! over the year, about the price of a new game or two!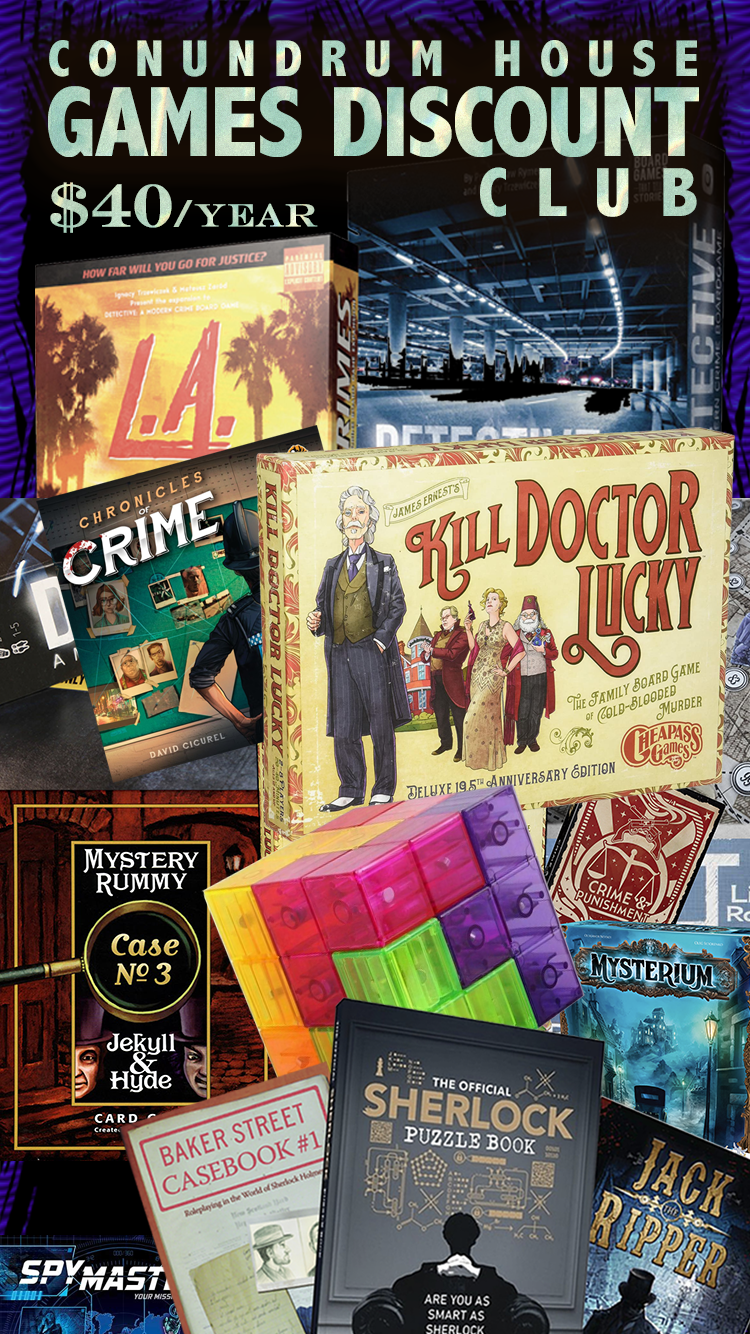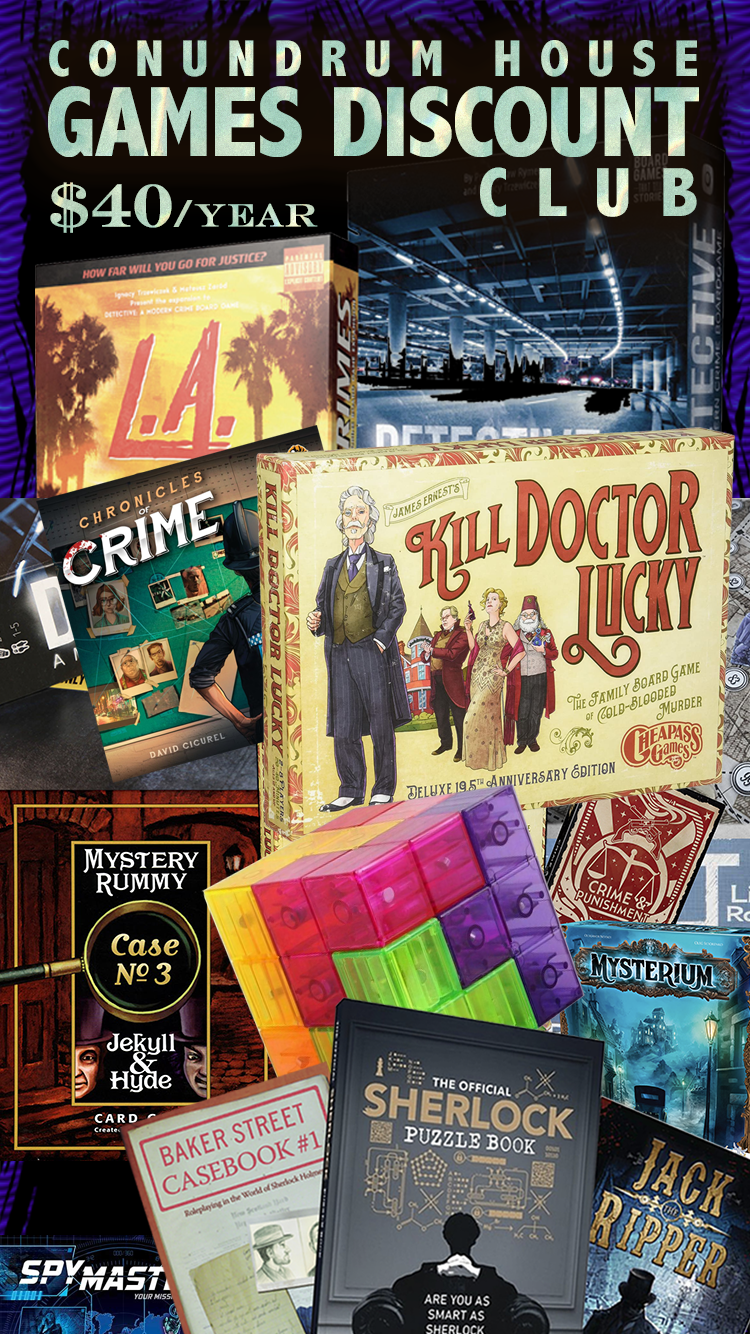 Annual Membership - $40 / year
TABLETOP GAMERS DREAM! Members get 10% or more off any of our tabletop games, mechanical puzzles (i.e. Rubiks or Soma cubes), mystery puzzle and RPG books, PLUS discounts on tickets to any of our games hosted by our own Game Masters! HOLIDAY BONUS!! Receive 15% off of all your purchases thru New Years!
Special Offer for Our Neighbors Near Our HQ! ALL 3 FOR 3 MONTHS $25!
EXCLUSIVE OFFER! Buy this special 3-month Triple Membership. – 
Rental Games (1 FREE every month) 
Play a Character in one of our Virtual Role Playing Whodunits   
Get 15% Off all your purchases thru Jan 1st, 10% thereafter to the end of this 3-month trial.
CLICK HERE FOR DETAILS!